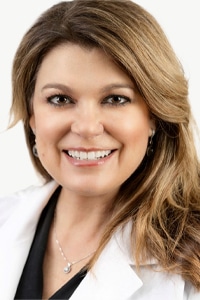 Dr. Tia Castille
Audiologist
Dr. Tia Castille has more than 30 years of experience in the field of audiology.
She was drawn to the personal connections that are made with patients, but also drawn to the technical components of evaluating hearing and balance disorders and the science behind the two systems. Dr. Castille has taught at the University of Louisiana Lafayette and has taught and mentored audiology doctoral students for over 20 years. She is a member of the American Speech-Language-Hearing Association (ASHA) and the Louisiana Academy of Audiology. She earned her bachelor's degree in communication disorders from Nicholls State University, her master's from Louisiana State University's Health Science Center and her doctorate from the University of Florida. She specializes in hearing aids, cochlear implants and balance/equilibrium disorders. She loves educating patients and helping them hear and feel better.
Dr. Castille is married to Ignatius "Iggie" Castille II, the owner of a local landscaping company. They have four children together. In her spare time, Dr. Castille enjoys traveling, movies and going to the beach with family and friends.